The Mission Restaurant & Festival Opera bring you an Italian "Opera Lunch in the Garden", coming together for a luncheon that celebrates Italy's culinary and musical heritage in a stunning garden, vineyard setting.
Mission Estate Head Chef Ricky Littleton will create a four-course menu inspired by the rich history of Italian opera and cuisine, featuring locally sourced produce, each course being paired with an aria or duet from an Italian opera.
All performances will be presented by Festival Opera singers. Festival Opera is powered by the Prima Volta Charitable Trust who are committed to delivering world-class quality music education and experience right here in Hawke's Bay. PVCT is driven by the belief in the unique power of music to bring people together.
Opera tells the simple, everyday stories of people's lives, but elevates those mundane events with sublime musical lines. Nowhere is this more obvious than in Italian opera. "Opera is where a guy gets stabbed in the back, and instead of dying, he sings." - Robert Benchley
Performances will also be in conjunction with the Project Prima Volta, with a portion of the ticket price donated to the mentoring programme.
Ticket prices includes: Welcome Sparkling Limoncello Cocktail, spuntini - breads & olives, four course Italian degustation menu- antipasti, primi, secondi, dolce, a selection of Mission wines provided at the table during lunch, an aria/duet performance per course by Festival Opera and Prima Volta. Donation to PVCT (Project Prima Volta).
There are 100 tickets available for this event.
F.A.W.C! is a series of exceptional food and wine experiences set in stunning locations in Hawke's Bay. Now in its tenth year, F.A.W.C! is a chance to get up close and personal with chefs and food producers, wine makers and the clever people that make up the Hawke's Bay and New Zealand food and wine scene. F.A.W.C! Summer Series runs November, 5-14, 2021.
Talent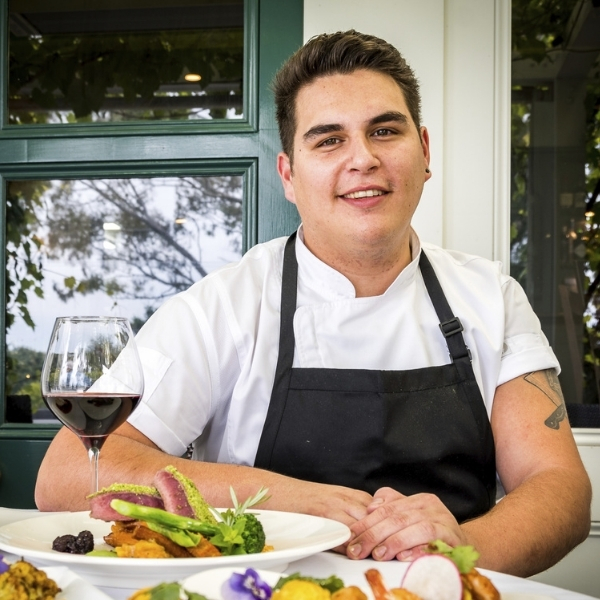 Ricky Littleton