Discover the tastes of Indian.
At St. Georges Restaurant, their roots run deep with Indian heritage, so F.A.W.C!ers can expect nothing less than rich, flavourful cuisine at this journey from North to South.
With heat and spice delicately balanced, foodies can explore a mix of Indian cuisine, including a combination of traditional Goan style fare and true Indian culture. Travel through this vast country with meals designed by several of St Georges ' Indian chefs, each which showcase the unique cuisine of their home province.
A family style menu and served alfresco, this event is perfect for meeting and making friends with like-minded foodies.
Pick a table, pull up a chair, and enjoy a three-course Sunday lunch at St Georges.
Ticket price includes: three course lunch with drinks available to purchase.
There are 50 tickets available for this event.
F.A.W.C! is a series of exceptional food and wine experiences set in stunning locations in Hawke's Bay. Now in its tenth year, F.A.W.C! is a chance to get up close and personal with chefs and food producers, wine makers and the clever people that make up the Hawke's Bay and New Zealand food and wine scene. F.A.W.C! Summer Series runs November, 5-14, 2021.
Talent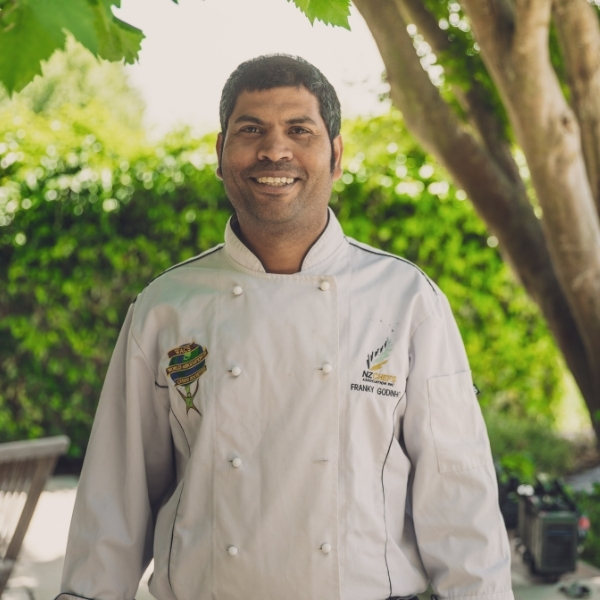 Francky Godinho